At Wellness Medical Qigong Center not only do we provide energy healing, we also provide consultation services and impart to you techniques and programs on self-healing.
We conduct regular classes to teach you the art of self-healing using natural energy and Medical Qigong techniques. Get to know more about what our patients said about our services, please click here.
Please call +603-79317111 or SMS +6012-2007588 to book an appointment or to visit any of our friendly centers:
Petaling Jaya Center
Wellness Xpress Center  
Unit C-2-25 Block C, 8 Avenue Business Centre
Jalan Sungai Jernih 8/1, Section 8
46050 Petaling Jaya
Selangor, Malaysia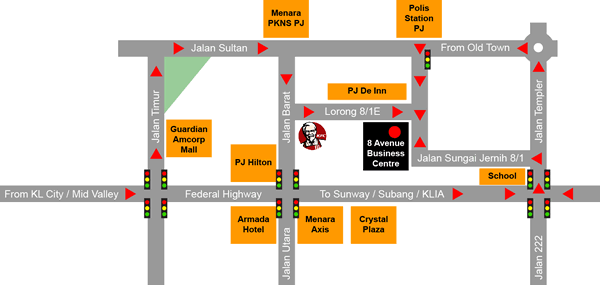 Direction :
Along PJ Hilton on your left, Keep right and turn right at the traffic junction where KFC is at the corner. Go straight, at the end of the road (T junction), turn right and keep right; go to the end of the block (8 Avenue Business Centre). Turn right into the car park. Turn right at the small round about and Block C is at your right. We are located on the Unit C-2-25 at Block C.